Perch 2.7.7 Assets Panel Enhancements
The Perch 2.7.7 release has added some nice features to the Assets Panel for Perch and Perch Runway. I show you around in this video.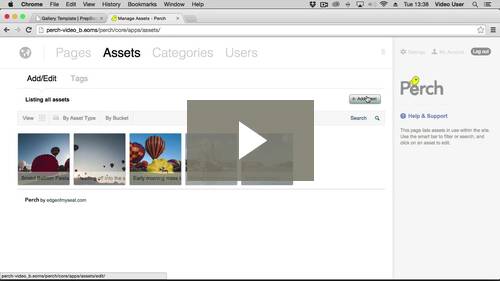 If you have tagged your images or given them a title in your graphics editor, Perch will now read in and store those titles and tags. These are then used by the Assets search functionality. Careful tagging will make it much easier for clients to work with large libraries of images.
If you are using Perch Runway, you can store your Assets on Cloud storage and serve them from a CDN. This is a great choice for sites with a large number of Images Assets to manage.
Read the full release notes for 2.7.7, which is of course a free update for Perch 2 licenses.