Perch is great for small sites, but check out the features that make it perfectly capable for some much larger sites too.
In addition to developing the core product, the Perch team have created a number of official add-ons which you can use to add additional functionality to a basic Perch site.
Our add-ons are free for any Perch license holder, so you don't need to worry about the cost increasing because you want to add some new functionality to your site.
Perch makes adding a Google map to your site really easy. Enter a location, click Find and the map is automatically centred on the address.
You can then drag to reposition, zoom, change the map type (road, satellite, hybrid or terrain) and click to add a marker.
Site visitors will be able to interact with the map in the usual way, and those without JavaScript enabled will see a static image version.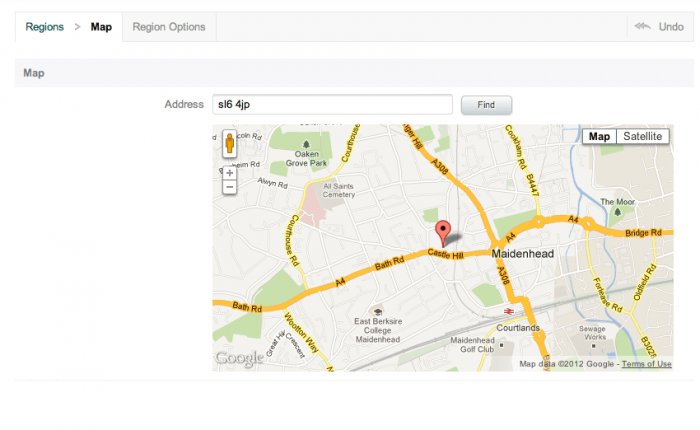 Perch gives the website designer control over who can create new pages and in which parts of the site.
Perch also gives you design control. You can create master page templates that are then available to select from when an editor creates a new page.
Along with the ability to create new pages Perch also includes robust Navigation functionality to automatically create navigation when pages are created.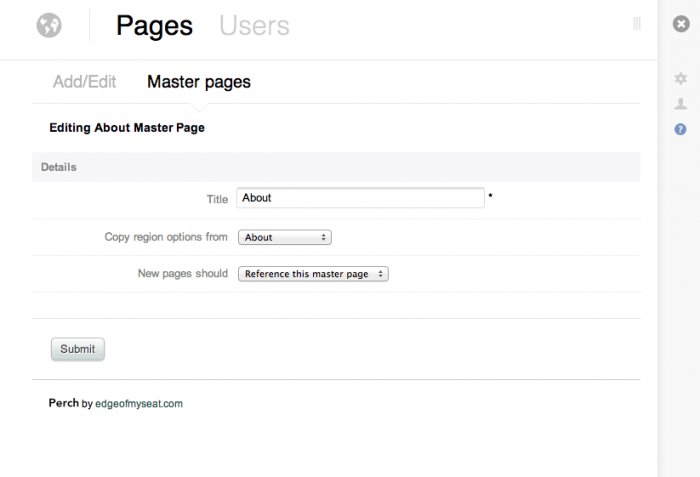 Perch has a basic site search, which can search any content you have added to your site through Perch. In the Perch download is an example search page to get you started and a template that is fully editable so you can choose how search is displayed on your site.
Take a look at our search tutorial video to see this in action.
Create forms on your website using Perch. From a simple contact form to a booking form Perch allows the creation of templated forms to use around your site.
Perch implements all of the HTML5 form fields, if you choose to use them, giving you browser based validation in supporting browsers. Whether you choose HTML5 or HTML4 or XHTML however, Perch will validate the fields for format as well as whether they are required – fully implementing the HTML5 input types on the serverside.
With the addition of the Forms app you can choose to send your forms as an email and store the data for download as a CSV file – which can be imported into Excel or Access or used for mail merge. We have also implemented the Akismet API to allow for industry standard spam checking if you require it.